The Wetland Center lab opened in mid-June after being closed since March because of the COVID pandemic. DUWC members are among the 1,500 Duke researchers all across the University going back to their lab benches under carefully developed protocols designed to protect employee health and safety.
The restart of laboratory research at Duke is a sign that the university is returning to its core missions.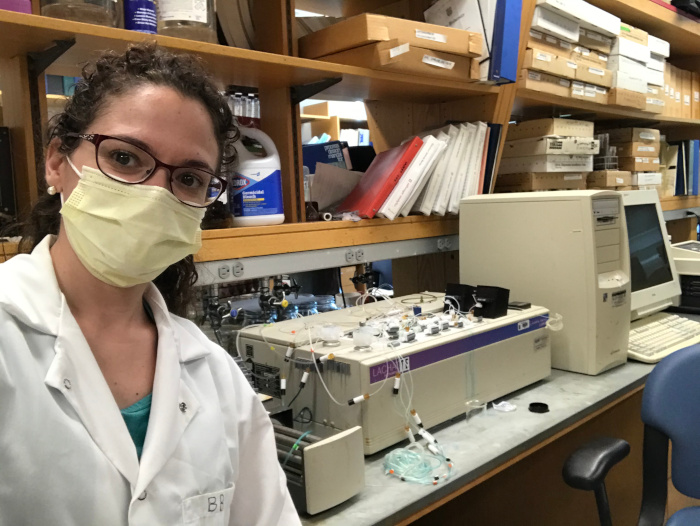 Duke's COVID-19 Task Force acknowledges that the virus will be present for some time but that the university can move forward with essential activities by following principles based on the best scientific and health information from infectious disease and public health experts.
All workers are wearing face masks and washing hands at regular intervals. These are not guidelines but rules that bring consequences if they are not followed. Violations can lead to sanctions and loss of building privileges. Access to research buildings is being regulated and monitored. Entry requires a Duke card and each individual is entering during a specific time window.
Wetland Center researchers managed to keep busy during their enforced hiatus, studying already collected data and working on articles and other scientific writing.
Labs returned to work in Phase 2 of Duke's reopening plan. During Phase 3, business support operations, faculty offices, and student/academic support services reopen through July and August.