Silliman Joins Wetland Center
DUWC Will Expand Activities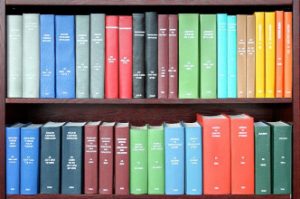 Welcome to SWAMP
Take a quick tour of the Stream and Wetland Assessment Management Park (SWAMP) with this video from DUWC's YouTube channel.
Drones in the Pocosin
DUWC researchers take to the air to gather data for the DUWC/Carolina Ranch carbon farm project.

Cattail Research
DUWC's Curt Richardson was part of a diverse team of researchers who produced a paper detailing the spread and management of cattail across North America. This video highlights the primary topics covered in the open-access paper.

DUWC News Headlines
Low-severity fire as a mechanism of organic matter protection in global peatlands

An article by four Duke University Wetland Center scientists looks at how low-intensity wildfire slows the decomposition of organic matter in peatlands. The research, published in the journal Global Change Biology, indicates that low-severity fire is a factor that should be considered when studying carbon cycling and carbon budgets in peatlands. Lead author Neal Flanagan […]

Silliman Joins Wetland Center

Brian Silliman, the Rachel Carson Professor of Marine Conservation Biology in NSOE's Marine Science and Conservation Division, has been appointed the Associate Director of the Duke University Wetland Center effective July 1, 2020. His teaching and research are focused on community ecology, conservation and restoration, global change, plant–animal interactions, and evolution and ecological consequences of […]

Reliable Wetland Water Treatment

Phosphorous removal improvements and cost reductions leveraging cationic polymers and anionic polyacrylamides in chemically enhanced treatment wetland systems.